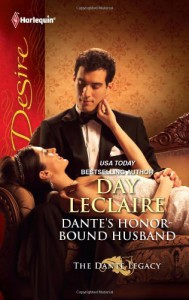 The book is a good addition to the Dante Series.
I liked the plot, Contantine, and eveything would've been great, if not for some of Gia's reasoning that I had trouble understanding.
Let me get this straight. She thinks Inferno isn't real, so their love wouldn't last forever. Come on, there are people who can make their relationship work and who are deeply in love even without some curse (or blessing, whatever). It's really unbelievable how she managed to annoy me in only the last 50 pages or so.
Back on track, Contantine is a good and an honourable man who has strong feelings for Gia and he respects her. Of course that separation at the beginning was a bit too much, but his reasons for it were ok (at least in HP/SD land).
I like the fact that we get to see more of Gia's family, and luckily this isn't the last book in the series. There's a bit of surprise in the end, although something about it does niggle my memory, it's possible that there were hints in the previous books, but that I simply don't remember them.
Rating:
3.5 stars.